EMS Offers Many Call Center Solutions
Customer Relationship Management (CRM) is a comprehensive data-base driven application for tracking and managing interactions with customers.
What questions and issues are people calling in about most? How can I turn inquiries into sales ready leads? How can I increase ROI by utilizing current data? These are common questions people ask and EMS CRM is here to help discover the answers.
EMS built a proprietary CRM tool, allowing us to create a customized application for each client's program. It will log and track any data you desire. Tickets can be coded and prioritized as required by your program.
Some examples of EMS CRM's advantages and abilities:
Customized to fit your unique program needs
Email escalations to any contact
Create knowledge based articles with the ability to search, edit and delete
Create and track support tickets and calls
Record escalated tickets and calls
Manage and track leads
Track product trends
Lower cost than other CRM tools
Track and manage marketing information
This dynamic and interactive tool is accessible through a secure password protected web connection allowing you to: view up-to-date reporting, open or edit support tickets and access customer files or other custom data. Once you decide EMS CRM will be an important enhancement to your program, you will work directly with our programmers to design and scope out your project, ensuring your CRM tool will meet all your program's needs.
Call EMS for more information:
800.233.8811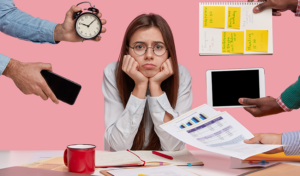 When to Hire Out to Help With Your Inbound Calls Whether it's something new to explore or a resource you've used, hiring a company to
Read More »