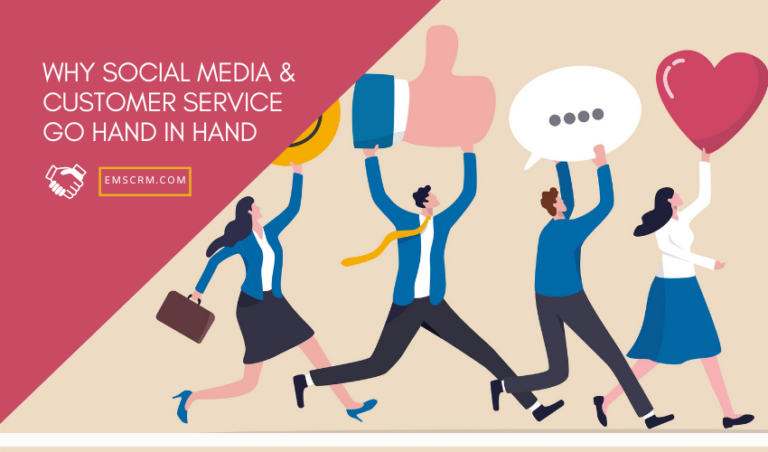 Social Media and Customer Service go Hand in Hand
Pretend that you get a new idea to take up horseback riding with your daughter. After several minutes of researching quality training facilities in the area, you find one just outside of the city with only regular weekday hours. With no high expectations to hear from the company during their off hours, you send a quick Facebook message asking the important questions to get you and your daughter started as professional equestrians in no time. Moments later, a ding from your computer indicates a response from the horseback training company you messaged seconds ago. That, my friends, is the power of social media and exceptional customer service.
Social media and customer service go together like peas and carrots.
In 2023, most companies are expected to be more visible and available than ever. With various social channels, companies are no longer allowed to hide behind their regular 9 to 5 posted business hours. Some businesses believe that if they step outside of their normal hours and respond to customers, it can set an unachievable precedent for the future – perhaps setting the bar too high. The reality is this: in order to stay ahead of the competition, you must be available more often than ever before, like it or not.
A Timely Response is Appreciated
An immediate response is appreciated by many customers, but that doesn't mean you must have the answer right then and there. If an inquiry comes in, simply being there to say, "Hello, Meghan. Thank you for your message. I've received your question and want to do a little research to find the solution for you. I will message you back by the end of the day tomorrow. Thanks again!" Mark this message as unread and don't, under any circumstances, forget to reach back out to Meghan by the time you promised (but that's customer service 101). This is an excellent example of using social media as your ally, not your foe.
Never Ignore Social Media Messages
Timely social media responding can be overwhelming depending on your business type and the amount of traffic you receive. There are many ways to make it easier for the person running your social sites to maintain a well-functioning social channel. However you stay ahead of the comments, questions, and messages, it's important to never ignore anything coming into your pages because it is a direct reflection of your company. If you ignore a question on Twitter, will you ignore a serious, negative reaction to one of your company's products? If you ignore the customer on social media, how reliable you are is for them to determine – not you. Being responsive online gives you back control.
A Company Does Not Need Negate Reviews
If and when you have a disgruntled customer, social media gives him or her an easy way to post their dissatisfaction on the web. A public display of negative feedback is not what a company wants or needs. At the first sign of something adverse about your business on Facebook, Twitter, LinkedIn, or any other social channel, it becomes even more crucial to respond appropriately right away.
Social media is a powerful customer service weapon. Use it the best way that you can!
If you don't have time to be available on social media 24/7, that's where EMS comes in. We can help you with that! Take a moment to fill out a request for a quote and we'll contact you right away – or message us on Facebook!m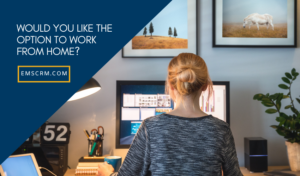 Call Center Jobs Can Offer Great Opportunities – Like the option to work from home Have you ever been excited to tell a friend about
Read More »