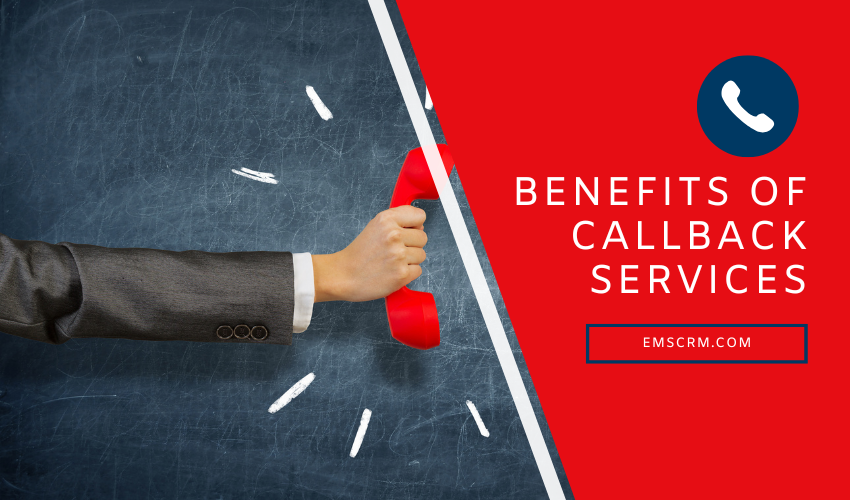 Benefits of Callback Services
Imagine that you are on your way to work and have exactly 15 minutes to call your phone company to ask about an issue with your bill. Instead of enjoying your favorite morning radio show, you must listen to soft jazz hold music interrupted every 5 minutes to remind you that you're still on hold and an 'agent will be with you shortly.' As frustration builds and you pull into the parking lot at work, the agent finally gets on the line. "Hi, Samantha. How may I help you?" Unfortunately, you have to head to work. You sigh deeply, upset that you'll have to try this again after you get into the office. 
This common scenario is how callback services can help. The automatic callback is a feature of an IVR system that allows a caller to choose to get a call back rather than wait on hold in the phone queue. When an agent becomes available, the system will call the customer back.
People live busy lives. Most of them prefer not to be on hold for long periods. A recent study reported that people who spend time on hold or in line for too long are 2x more likely to be in a worse mood than before the wait occurred. There are many reasons why companies like to use a callback option during high call volume times. At EMS, we can incorporate callback service options into a business plan. Fortunately, at EMS, we have many reliable agents who work in the office and from home. It is not often that a caller has to wait on hold. Having callback services as an option does have its benefits. Below are a few benefits of callback services. 
People are often less upset when they do not have to wait on hold for too long. How many times have you had to wait for 10 minutes or longer before a business representative was able to get to your call? With the way the world is these days, instant results are all but expected. It's important to offer a quick response or solution to customers. Offering a call back to the customer gives them that time back. In a lot of cases, it will make the person satisfied for the time being and perhaps a little less stressed when the call is returned and resolved. 
Automatic callback reduces call abandonment rates. We've all been there. We get tired of waiting and hang up. The ultimate goal of the caller is to get their inquiry resolved or figured out as soon as possible. By offering a call back, the issue is closed temporarily. Calling the customer back shows trust and follow-through. And there is less of a chance for the caller to not get their issue resolved. It's a win-win for all! A callback option cuts back on the stress of the initial conversation. Repeat calls can lead to a high number of repeat calls, which can make busy phone lines even busier, and creates unhappy customers. A callback option is a great way to reduce call abandonment rates.
Callback services can also increase efficiency. A queuing system can help to move a proportion of calls away from your busiest time and into the times when agents are more idle, thus saving time and money.
Having the option to use callback services is something to consider when planning for the customer service/call center needs of your business. Would you like to get a free quote from EMS? We will create a personalized program just for you! Contact us at sales@emscrm.com or 1-800-233-8811.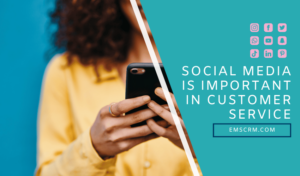 Social Media is Important in Customer Service In today's world, everything is fast-paced. Consumers want fast responses, fast service, fast answers, and even fast food.
Read More »